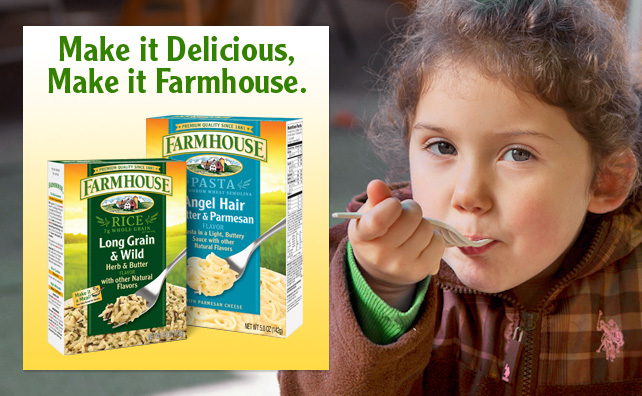 Great tasting dinners are just 30 min. away (or less) with these recipes:
Four Cheese Pasta with Roasted Tomatoes
Spinach & Basil Pesto with Shrimp Skillet
Rosemary Dijon Pasta with Baked Tilapia
Noodles with Tomatoes, Basil and Olives
Pasta with Squash, Bacon and Goat Cheese
Farmhouse Cares
At Farmhouse Foods, we care about a lot of things that affect our society. And we're active in causes of all kinds, from feeding the poor, to job security, to job creation for American workers.
But there's nothing we care more about than the food we put on your table.
That's why we use premium quality cheeses, sweet cream butter, and garden harvest vegetables in our products. Read more.