About Farmhouse Foods Inc.
Located in the San Francisco Bay Area for over 100 years, Farmhouse Foods, formerly known as the MJB Rice Company, was founded in the 1890's and has made generations of families smile with delicious, natural Seasoned Rice and natural Pasta and Sauce products.
Today, Farmhouse® products are still made to the highest standards, using only the finest natural ingredients and seasoned to taste just right. There's nothing artificial added, no MSG, no trans fat and no artificial ingredients or preservatives, so they are both tasty and good for you.
---
All Natural
Farmhouse® Pasta and Sauce and Seasoned Rice are nutritious, delicious, all natural food products, with nothing artificial and no MSG added.
We use only real cheeses, real butter, and real vegetables in our products instead of artificial flavors and preservatives.
We source all of our spices, pastas, and cheeses locally.
Our rice is purchased from co-ops in America's heartland.
And we only use real semolina pasta, as opposed to the "macaroni product" many name brand products use.
We are proud to offer, from our house to yours, all natural, healthy, delicious and affordably priced Farmhouse® products you can depend on, and proudly serve to your family.
Why do we go to all that trouble? It only seems natural to us.
---
Made in America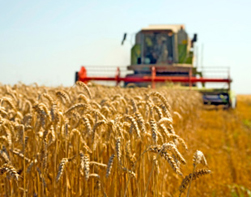 Our 100% natural rice is grown in Arkansas, California and Minnesota. Our 100% natural Semolina Wheat in our pasta is grown in America's heartland. We package our products in Idaho using recycled board. And we focus on recycling and pollution prevention, not to mention providing jobs for American Workers.