About Farmhouse Foods Inc.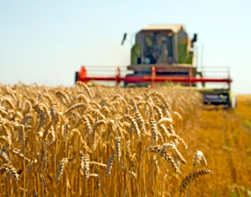 A rich history, a bright future.
Founded in 1881, as the MJB Rice Company in San Francisco, California, and known as Farmhouse Foods since 1991, one thing has never changed: We have always been known for delicious, honest food, made to the highest standards.
Even now, over 125 years later.
Our 100% wholesome rice is grown in Arkansas, California, and Minnesota. The 100% premium quality Semolina Wheat used in our pasta is grown in America's heartland. We package our products in Idaho using recycled board. And we focus on recycling and pollution prevention, not to mention providing jobs for American Workers.
Yes, since 1881, we've always put a product on America's tables that we could be proud of. And we believe that's something that never goes out of style.
Farmhouse Cares
At Farmhouse Foods, we care about a lot of things that affect our society. And we're active in causes of all kinds, from feeding the poor, to job security, to job creation for American workers.
But there's nothing we care more about than the food we put on your table.
That's why we use premium quality cheeses, sweet cream butter, and garden harvest vegetables in our products.
That's why our rice is purchased from co-ops in America's heartland. And why we only use real semolina pasta, real pasta as opposed to the "macaroni product" some other brands use.
And also why our boxes use recycled board, 30% post consumer content, the most allowed under federal law.
Because we care.
You see at Farmhouse Foods, we care enough to make the very best foods we can, but charge no more for our products than we have to. Because we believe everyone should be able to enjoy them.
And if we can do things the right way, making the delicious, affordable foods that we do, and making them available to all Americans, why would we ever consider doing anything the wrong way?
Yes, Farmhouse Foods cares. And we think that appeals to a lot of others like you, who care too. Which is why we say, at Farmhouse, everything is going to be all right.